​
​​MAKE YOUR OWN BREW

​​​AND
​BE PROUD OF IT!!!​
Swede's Specialties is Proud to announce the Full Line of Brewcraft and Vintners Harvest Equipment and Ingredient Kits Available!
​

​​But don't worry Swede will not leave you on our own. Support is available to help you make your favorite brew!
There is nothing better than your own homemade BREW!
​Brewcraft supplies only premium quality products so you're assured of making only premium quality beers.

​​We stock a huge range of products including all the premium brands from around the world.
Product Description
Brewcraft Deluxe Starter Brewery Kit w/ SS Stock Pot w/lid, 20 qt

This homebrew equipment kit includes:

1pc. Brewcraft 30L Fermenter
1pc. Lid w/hole for Brewcraft 30L Fermenter
1pc. Glass Carboy, Small Mouth, 6 Gallon
1pc. SS Stock Pot w/lid, 20 qt
1pc. Tap & Sediment Reducer
1pc. The Easy Auto Siphon Cane/Plunger Unit
1pc. Syphon Holder, 3/8 fits buckets
1pc. Brush, Nylon, Bottle (Italian)
1pc. Brush, Nylon for Carboy, 27" long
1pc. Glass Stem Thermometer
1pc. Spoon, Plastic 15"
1pc. Rubber Stopper w/airlock hole 6 1/2
1pc. Bottle Filler (Easy Flow)
1pc. Fermometer, Self Adhesive
1pc. Brewcraft Hydrometer Triple Scale
1pc. S-Shape Airlock
1pc. Equip. Kit Cleaner (2oz PBW & 4oz Star San)
1pc. Emily Wing Capper, Red Plastic
Clear Vinyl Tubing, 2pcs for siphon & bottling.
Instructions
This is a fantastic kit that comes with just about everything you need to start brewing. You will need bottles which you can buy new or just save your old ones and recycle them and fill with your own brew.

***This kit does not include ingredients to make beer, just the hardware.





Some of the kits available:
Russian
Imperial Stout​​
American Wheat
American Amber
​​NW IPA
NZ IPA
Dead Guy Ale
Oatmeal Stout

and many more call Swede for Details​​​​​
​​
Specialty Grains, Yeast, Hops & general brewing supplies
​ also available
Swede also carries supplies for bottling
including beer bottles, 12 oz. and bomber bottles, growlers, caps, cappers,
flip top bottles in 750 ML and liter in brown, clear, and blue, 1 step cleaner and lots more.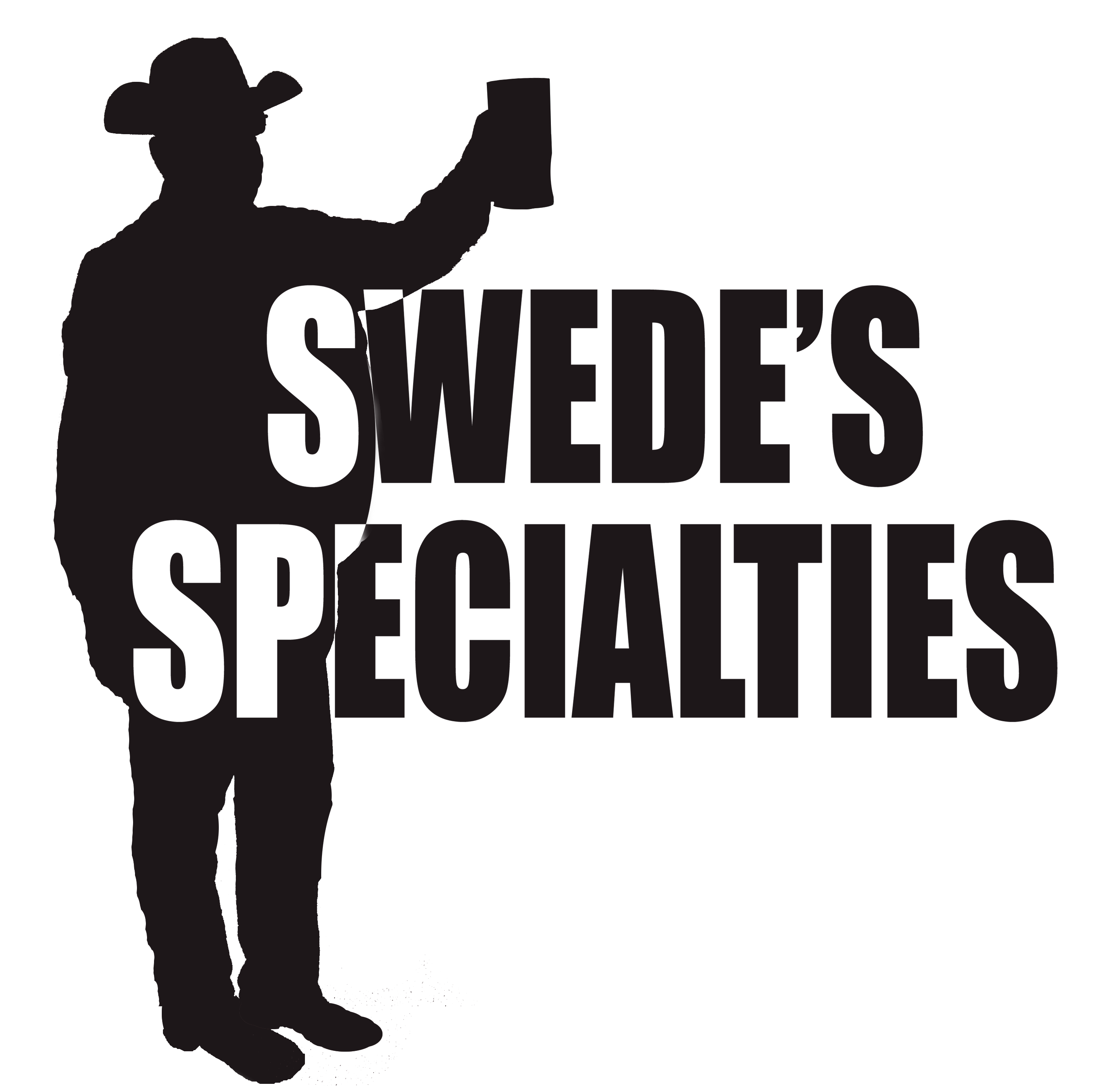 Swede can crush your grain on site
to your specs with a roller crusher.​